GPS Pro is more than just your standard GPS Tracking service. We manufacture our own hardware, operate the network, and develop the software from the viewpoint of our customers.
We made the devices simple to install. We expanded the network to include both Verizon and AT&T. We designed the software so it is EASY TO USE. Regardless of the size of your fleet, we have a low cost, stress free, full service solution; that is built to last and expand with the growth of your company.
With GPS Pro's Fast Start Program, there are NO HASSLES! NO HIDDEN FEES! NO CONTRACT! NO EQUIPMENT COST! A dedicated Customer Support Representative is assigned to your account, and our service is 100% Satisfaction Guaranteed.
The Software
Designing software that helps people and makes our customers lives easier is the driving force behind our platform. We knew our system had to be affordable but robust enough to give customers a real value so they would continue to use our service.
We also had to make the interface informal, and less complicated; so customers could get the information they were looking for when they needed it most. Our Real Time Activity Alerts, Digital Dispatch, and Report Management Tools deliver flexibility without complexity allowing our customers to immediately impact driver behavior and productivity.
Lastly, our software is available from any mobile device – Android, iOS or Windows Mobile.
The Hardware
Our very own next generation, telematics devices are designed to withstand the harshest conditions and track the most rugged off road or over the road fleet or machinery; they are also equipped with cutting edge technology providing real time data directly to the end user. These devices are ideal for measuring driver behavior and usage based applications; while offering the high reliability fleet customers demand.
The devices are so simple to install; we can walk you through the process right over the phone. No, matter the fleet or equipment you want to know about, no matter their location; we have the right devices for you!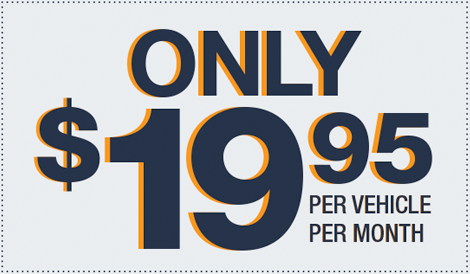 That's it! It's that simple!
No contracts, no equipment cost and no anxiety!

Learn More »